Apr 28

Winfried Baumann: urban nomads

The Instant Housing by Winfried Baumann for homeless and other urban nomads.
[...]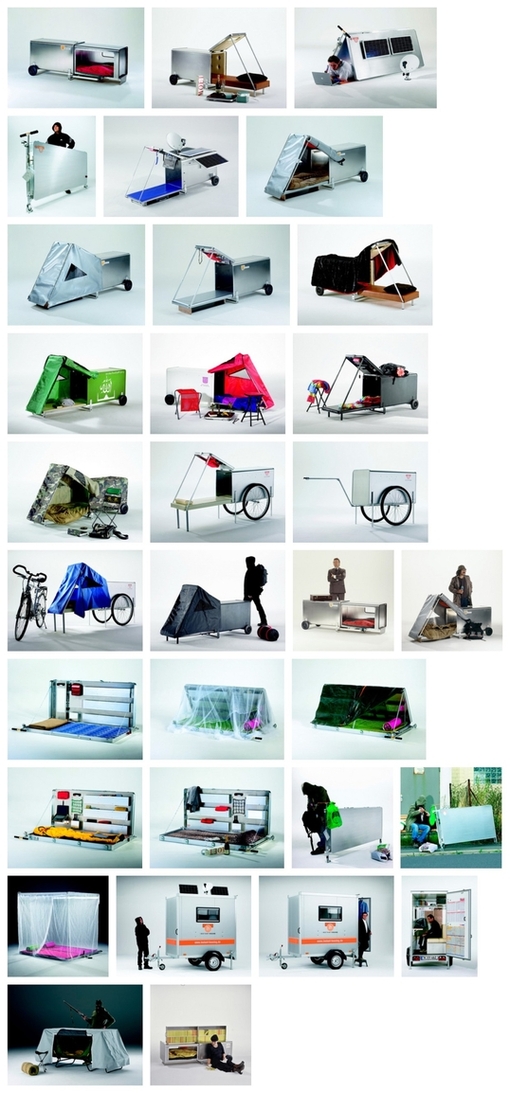 Winfried Baumann (born 1956) created in the last few years an emphatic and an extremely complex creation, which is a blending of Art, Architecture and Design. Since 2001 the artist Winfried Baumann has been building life systems for homeless people and other urban nomads. Under the brand urban nomads all the projects of Winfried Baumann are combined and they are all concerned with mobility, housing, provisions and locomotion. The most comprehensive group of works is Instant Housing. Instant Housing are small mobile homes, which are designed for the special living circumstances of their users and which are manageable by one person. He also created some other projects for this line: Instant Cooking (nomadic mobile kitchen), Instant Help (medical help for homeless people), Instant Exhibition (mobile living and exhibition systems) and Instant Shelter (emergency aid). Winfried Baumann merges the bounds between art work, design and social activism. As a skilled sculptor he creates objects with a functional attributes which always have an exemplary and sculptural character. Do you have any question about urban nomads and the work of Winfried Baumann? Don´t hesitate to contact his studio in Nürnberg.
urban nomads store
Hintere Sterngasse 25 - 27
D- 90402 Nürnberg
Comments:
0